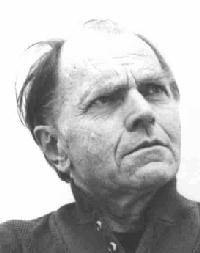 Before I go on - Epistemology is just a hoity toity farty tarty word for "knowing" - so like Epistemological studies is about how people know - how knowledge is created
I just discovered the philosophy of Paul Feyerabend - and his theory of Epistemological Anarchism.  Now I usually CAN't STAND most things that come out of Epistemological studies - as I think more of the time they are just over theorizing their own theories in some ivory tower.  But man I really love Paul's writing on Epistemological Anarchism!  He says  should the "idea that science can or should operate according to universal and fixed rules is unrealistic, pernicious and detrimental to science itself."  I love it!  Now WHY WHY WHY hasn't sociology picked up on this?  It seems that over and over American sociology is obsessed with creating grand theories about society - and every few years they get smacked down and replaced by another.
So what I love about Paul's work is that he points out that scientists do not necessarily use facts to persuade people, rather scientists tend to use deception, propoganda, rhetoric, and trickery to convince people of their doctrines - you know all that crazy stuff that happens at conferences, in labs and over email and journals :)  In one of his examples, he says Galileo used tricks to get scientists to believe in heliocentrism.  AHHH PAUL no wonder why you pissed off so many scientists!  You are critiquing the heart of modern science - which is rationalism!  You are saying what becomes "science" is based more on personal attributes than rational science!   No wonder why you were regarded as public enemy number one by scientists!
He argues that science is much closer to myth than we will ever admit.  Science, like myths, are adapted by each successive generation - changes are made, whether its gods or laws.   Check out this quote below:

"'Primitive' thinkers showed greater insight into the nature of knowledge than their 'enlightened' philosophical rivals. It is, therefore, necessary to re-examine our attitude towards myth, religion, magic, witchcraft and towards all those ideas which rationalists would like to see forever removed from the surface of the earth (without having so much as looked at them - a typical taboo reaction).

    There is another reason why such a re-examination is urgently required.The rise of modern science coincides with the suppression of non-Western tribes by Western invaders. The tribes are not only physically suppressed, they also lose their intellectual independence and are forced to adopt the bloodthirsty religion of brotherly love - Christianity. The most intelligent members get an extra bonus: they are introduced into the mysteries of Western Rationalism and its peak - Western Science. Occasionally this leads to an almost unbearable tension with tradition (Haiti). In most cases the tradition disappears without the trace of an argument, one sim ply becomes a slave both in body and in mind. Today this development is gradually reversed - with great reluctance, to be sure, but it is reversed. Freedom is regained, old traditions are rediscovered, both among the minorities in Western countries and among large populations in non-Western continents. But science still reigns supreme. It reigns supreme because its practitioners are unable to understand, and unwilling to condone, different ideologies, because they have the power to enforce their wishes, and because they use this power ' just as their ancestors used their power to force Christianity on the peoples they encountered during their conquests. Thus, while an American can now choose the religion he likes, he is still not permitted to demand that his children learn magic rather than science at school. There is a separation between state and church, there is no separation between state and science."